Distinctive Residential Pools and Natural Stone
Turn your backyard into a recreational area with one of the residential pools from WaterFall Pools, Inc. in Coral Springs, Florida. Owner Ed Huber will create unique settings for your pool that will give you years of enjoyment and value. He also does commercial pools, all with an attention to detail that shows in the final product. You can customize your pool with a variety of distinct features, including:
Swim-Thru Waterfall Caves
Lagoon Pools
Natural Stone Waterfalls
Ponds & Patios
Tile & Stone Bars
Barbecues
Jungle Landscaping
Fire Tikis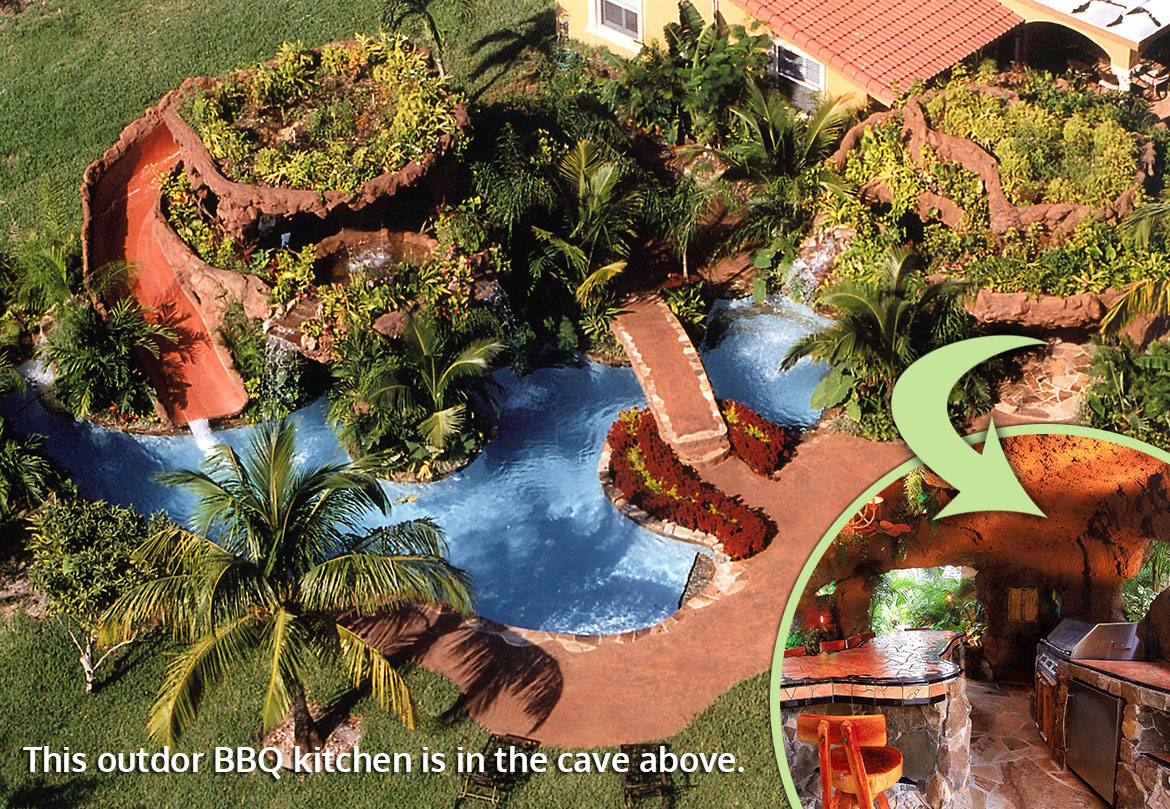 Pool Design
Pools are designed using both natural stone and simulated rock, and he offers an estimate on each project before getting started. He will cut the stone himself and install it, working on just one job at a time in order to give it full attention. He uses shotcrete concrete to create a more realistic look that will last longer. Your options include landscaping with flowers and trees, a running brook, custom handrails, and other touches that will distinguish your pool from any other.